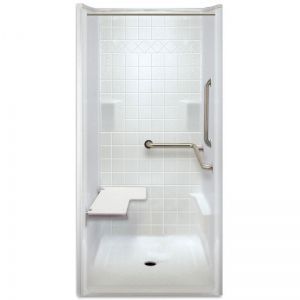 Shown with optional accessories
40" x 39½" Freedom ADA Transfer Shower, Right
Handed by Valve wall
1-Piece, New Construction
(36" x 36" ID)
Price:
US$1,445.00
US$1,037.00
(Shower stall only)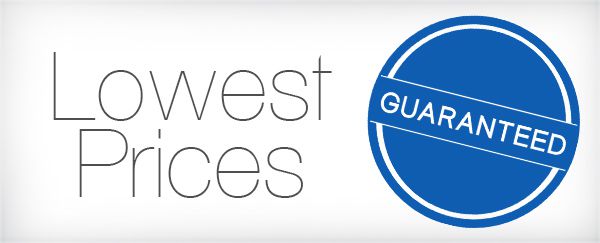 Model #:
APFXST3938BF625R
Product Highlights:
Code Compliant ADA Transfer Shower
40" x 39 1/2" ADA Shower Stall
1-Piece for Commercial Projects
Available with Factory Installed ADA Accessories
(Customize Quote by Choosing Desired Options)
Product Overview
ADA Transfer Showers have an inside dimension of 36" x 36" to meet ADA compliance. One-piece ADA compliant shower stalls are specially designed for new construction projects. The ADA shower enclosure has a 5/8" reinforced threshold and a pre-leveled shower base, for simple and quick installation. Install with up to 5/8" finished flooring to create a flush entrance. These fiberglass showers have a durable, easy-to-clean applied acrylic finish with tile pattern walls.
Style & Safety in the Same Shower
Full Armor Core backing adds sturdiness and structural reinforcement for added accessories. Order with a factory installed folding shower seat, grab bars, and other shower accessories, to meet ADAAG guidelines. An ADA required receiver flange comes installed on the seat side to meet your commercial project requirements.
The perfect choice for completing commercial projects, ADA walk in showers are easy to install, simplifying your construction project. Factory installed accessories are available (inside corner grab bar, folding shower seat and curtain rod) to meet ADAAG guidelines for an ADA compliant transfer shower.
ADA Shower Features:
Outside Dimensions: 40"w x 39 ½"d x 82 1/8"h
ADA compliant inside dimension 36" x 36"
1-piece for new construction
Right, Handed by the Valve wall
Receiver flange on seat side
5/8" barrier free threshold
Center drain location
Self-supporting and pre-leveled shower base eliminates mud setting
2 molded soap ledges
Molded leg ledge
Tile pattern with diamond accents
Easy to clean applied acrylic finish
Textured slip-resistant floor
Made in America
30 Year Manufacturer's Limited Warranty
Commercial Code Compliance:
ADA Accessibility Guidelines for Buildings and Facilities
IPC International Plumbing Code
UPC Uniform Plumbing Code
ANSI Z124.2 Standards for Plastic Showers
ANSI A117.1 Accessible and Useable Buildings and Facilities
CSA approved
Available Accessories:
Factory Installed Folding Shower Seat
Factory Installed Grab Bars (inside corner & straight)
Factory Installed Shower Rod
Weighted Shower Curtain
Pressure Balance Mixing Valve and Hand-held Shower and Slide Bar (factory mounted)
Factory installed Recessed soap dish
Caulkless Drain
Collapsible Water Retainer