60" x 31" Freedom Easy Step Shower Package, Left Drain
5-piece for Remodeling
4" Easy Step threshold
Price:
US$4,042.00
US$2,698.00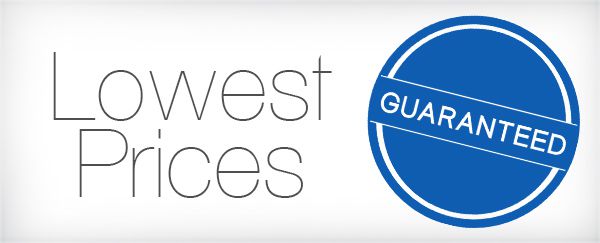 Model #:
APF6030SH5PL-PKG
Product Highlights:
Freedom Premier Walk in Shower Stall
60" x 31" Bathtub Replacement
5-Piece for Remodelling, Left Drain
30 Year Warranty
(Customize Quote by Choosing Desired Options)
Product Overview
The five piece Freedom easy access shower is ideal for replacing standard bathtubs in senior's homes. With a low 4" threshold for safer access, the most popular size in our premier bathroom showers collection is available with an end drain to match existing plumbing. The easy step curbs are designed to accommodate a shower door installation if desired.
Replace a Tub with a Freedom Walk in Shower
When planning for aging in place or to accommodate someone living with a disability, replacing a tub with one of our walk-in showers is a great first step. For a luxurious and comfortable solution to bathroom safety, our fiberglass Freedom Walk in Shower for disabled people or seniors, comes with full wood backing in the walls to provide reinforcement for adding grab bars and other accessories.
SAVE MONEY by ordering the shower package which comes with the accessories listed below. Everything you need for a complete shower installation would arrive in one shipment.
The durable, easy to clean applied acrylic finish has an 8" tile pattern creating a modern, lavish finish. Freedom Walk in Showers for elderly and everyone come with a 30 year warranty on manufacturing defects and are made in America.
Easy Step Shower Features:
Outside Dimensions: 60" X 31" X 79 ½"
5-piece for remodeling
4" Easy Step threshold
LEFT drain location (Right available
Self-supported base with leveling leg eliminates mud setting
Full fiberglass encapsulated wood backing on walls
8" Tile pattern easy to clean applied acrylic finish
1 large molded soap ledge
Textured slip-resistant floor
Made in America
30 Year Manufacturer's Warranty
Freedom Shower Package includes:
Padded 24" x 16" Folding Shower Bench
Handheld showerhead with Glide bar
Pressure Balanced Mixing Valve
2 x 24" Stainless Steel Grab Bars
1 x 42" Stainless Steel Grab Bars
Curtain Rod
Heavy duty weighted shower curtain
2" caulkless drain assembly
Other Available Accessories:
Color upgrade to Bone or Biscuit
Corner shelf grab bar
Flange Trim Kit
These showers are available with 2 Upper Soap Ledges or with No Lower Soap Ledge. Call for custom configurations.
Code Compliance:
IPC International Plumbing Code
UPC Uniform Plumbing Code
ANSI Z124.2 Standards for Plastic Showers
Complies With CSA Standards