60" x 33⅜" Freedom Accessible Shower Pan, CENTER Drain
Fiberglass
Price:
US$825.00
US$499.00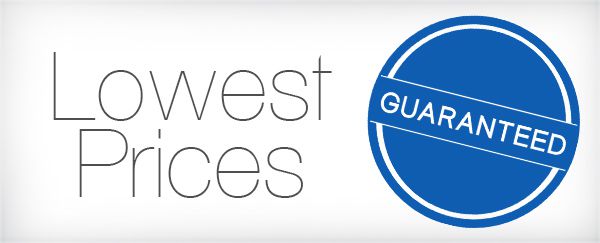 Product Highlights:
Popular Shower Pan for Tub Replacement
60" x 33 3/8" Fiberglass Shower Base
3/4" Barrier Free Bevelled Threshold
Center Drain Location
(Customize Quote by Choosing Desired Options)
Suggested Products
Product Overview
One of the most popular of the Freedom Accessible Shower bases, this unit fits in the same footprint as a standard 5 foot (60") bathtub, and comes with a little extra depth. It is perfect for remodeling a residential bathroom for accessibility. Combine our Freedom shower pans with custom wall tiles to create an elegant designer bathroom.
Aging in place requires rooms in your home to be safe and easy to maneuver. Replacing a standard bathtub for a barrier free shower base allows for the widest range of needs and abilities in your bathroom.
Zero Threshold Fiberglass Shower Pans with Style
The zero threshold shower base features a center drain location (right and left are also available). The ¾" beveled threshold is reinforced and the fiberglass shower pan is pre-leveled for easy installation, making this barrier free pan ideal for remodeling projects.
Finished with an easy-to-clean, slip-resistant textured applied acrylic, our Freedom shower pans come with a 30 year warranty on manufacturing defects.
Accessible Shower Pan Features:
Outside Dimensions: 60"w x 33 3/8"d x 4 ½"h
¾" Barrier free beveled threshold
Center drain location (Left and right also available)
Durable fiberglass construction
Self-Supporting, pre-leveled and reinforced pan
Applied acrylic finish
Textured slip-resistant floor
Made in America
30 Year Manufacturer's Limited Warranty
Code Compliance:
IPC International Plumbing Code
UPC Uniform Plumbing Code
ANSI Z124.2 Standards for Plastic Showers
Complies With CSA Standards
Available Accessories:
Collapsible Water Retainer
Caulkless Drain
Folding Shower Seat
Grab Bars
Corner shelf with integrated grab bar
Shower Rod
Weighted Curtain
Pressure Balance Valve
Hand-held Shower and Slide Bar
Color upgrade
Downloads
| | | | |
| --- | --- | --- | --- |
| Description | Added | Size | Action |
| Product Specification (PDF) | 26/06/2017 | 221.02KB | Download |
| Installation (PDF) | 26/06/2017 | 735.58KB | Download |
| Care and Cleaning (PDF) | 26/06/2017 | 875.34KB | Download |
| Brochure (PDF) | 26/06/2017 | 496.08KB | Download |
Video
Freedom Shower Features
With an ultra low threshold, a Freedom Shower Pan provides complete freedom when bathing. The low threshold is wheelchair accessible, and the preleveled base is easy to install.
Freedom Accessible Shower Pan Installation Video
Easily install a Freedom Accessible Shower Pan. Our barrier free shower pan offers wheelchair access.