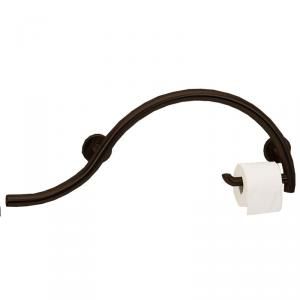 Side of Toilet Wave Bar with Toilet Roll Holder, Bronze
Model #:
APFGWLR3330QCR-BR
Product Highlights:
30" x 1 ¼" Wave Grab Bars
Integrated Toilet Roll Holder
Stainless Steel with Bronze Finish
Left- or Right-hand Configuration
(Customize Quote by Choosing Desired Options)
Product Overview
Side of Toilet Wave Grab Bars are made of high-quality stainless steel to provide extra support while getting up and down from the toilet. The piano style grab bar has an integrated toilet roll holder that helps keep the bathroom functional and beautiful, while providing safety for seniors and those with mobility limitations.
Our 30" toilet grab bars have a 1¼" diameter with a bronze finish. Available for either the left- or right-side of the toilet, Freedom grab bars meet and exceed federal guidelines when properly installed.
Side of Toilet Wave Grab Bar Features:
30" x 1 ¼" Wave Bar
Bronze finish
Includes integrated toilet roll holder
Available in left- or right-hand