Shown with optional accessories

48" x 37" Freedom Accessible Shower
4-Piece for Remodeling
Price:
US$2,345.00
US$1,689.00
(Shower stall only)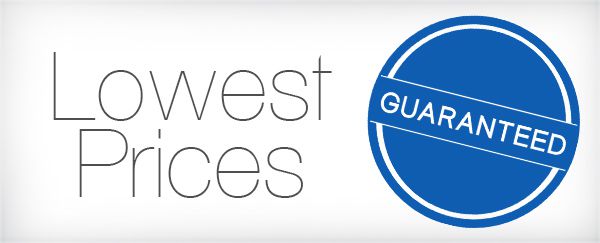 Product Highlights:
Barrier Free Bathing in a Freedom Accessible Shower
4-Piece, 48" x 37" Accessible Shower Stall
Shower Pan with 7/8" Easy Access Threshold
30 Year Warranty
(Customize Quote by Choosing Desired Options)
Suggested Products
Product Overview
Our 48" x 37" barrier free showers are designed to replace an existing shower or fit into a smaller space in the bathroom. This four-piece Freedom Accessible Shower is ideal for remodeling projects where space is limited.
This fiberglass unit features a durable, luxurious and easy-to-clean applied acrylic finish with an 8" tile pattern, making it one of the highest-quality handicapped accessible shower stalls on the market. Full wood backing throughout the shower walls provides strength and easy installation of accessories.
True Barrier Free Bathing, Only by Freedom Showers
With a low profile beveled 7/8" threshold, Freedom easy access showers are safe and painless to get in and out of for seniors and individuals with mobility concerns. A curbless shower offers the safety you need for elderly and aging family members, without sacrificing style.
For added peace of mind, Accessibility Professionals Inc. offers a 30-year warranty on manufacturing defects for wood backed Freedom Showers.
Accessible Shower Features:
Outside Dimensions: 48"w x 37"d x 78"h
Inside Dimensions: 45¾" x 34⅞"
4-piece for remodeling projects
7/8" barrier free threshold
Self-supporting and pre-levelled shower base eliminates mud setting
Full fiberglass encapsulated wood backing on walls for accessories installation
Tile pattern with easy-to-clean applied acrylic finish
3 molded soap ledges
Textured slip-resistant floor
Center drain location
Made in America
30 Year Manufacturer's Limited Warranty
Code Compliance:
IPC International Plumbing Code
UPC Uniform Plumbing Code
ANSI Z124.2 Standards for Plastic Showers
Certificate of Listing (IAPMO)
Available Add-ons:
Color upgrade to Bone or Biscuit
Collapsible Water Retainer with end caps
Folding padded Shower Seat
Caulkless Drain
Straight Grab Bars
Corner shelf grab bar
Shower rod
Weighted curtain
Pressure balance mixing valve
Hand-held shower and slide bar
Flange trim kit
Semi-permanent threshold adapter
Downloads
| | | | |
| --- | --- | --- | --- |
| Description | Added | Size | Action |
| Product Specification (PDF) | 11/08/2017 | 333.35KB | Download |
| Installation (PDF) | 11/08/2017 | 11.94MB | Download |
| Care and Cleaning (PDF) | 11/08/2017 | 875.34KB | Download |
| CAD file | 11/08/2017 | 175.81KB | Download |
| Construction Features | 11/08/2017 | 1.03MB | Download |
| Brochure (PDF) | 11/08/2017 | 496.08KB | Download |
Video
Freedom Shower Features
With an ultra low threshold, a Freedom Shower provides complete freedom when bathing. Wood backed walls allow you to install your custom grab bars and a shower seat where you need them to be. A handheld shower with pressure mixing valve lets you sit or stand while bathing and ensures you don't get injured by changing water temperatures.
Freedom Accessible Shower Installation Video
5 Steps to Install a Freedom Accessible Shower. Our multi-piece shower stall offers barrier free wheelchair access.