54" x 36⅞" Freedom Accessible Shower Pan, LEFT Drain
Fiberglass
Price:
US$825.00
US$515.00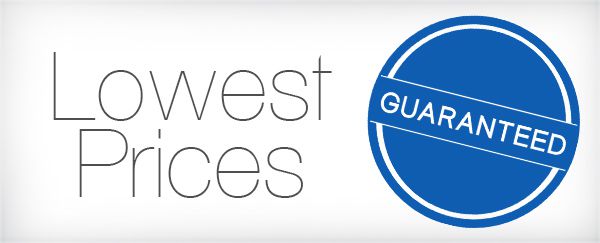 Product Highlights:
Bathtub Replacement Shower Base
Ideal for Manufactured Homes
1" Barrier Free Shower Pan
Perfect for Seniors & Everyone Else
(Customize Quote by Choosing Desired Options)
Suggested Products
Product Overview
Freedom Shower pans provide a safe and independent in-home bathing experience. This zero-threshold shower base is specially designed for bathtub replacements in areas not as wide as the standard bath/shower space (i.e., mobile homes, garden bathtubs). However, this particular model is deeper, to comfortably fit a wheelchair.
The Best Barrier Free Shower Pans
Available with either a left- or right-hand drain location to minimize your plumbing requirements, the pre-leveled shower pan is reinforced and comes with a 1" beveled threshold for easy access. Installing a barrier free shower base in your bathroom will reduce the risk of falls and can add years of independence at home.
For an upscale bathing experience, upgrade your pan to a Century Stone color. Complete your shower with custom wall tiles and you'll have your bathroom looking like it belongs in a magazine.
Freedom handicapped accessible shower pans come with a 30 year warranty on manufacturing defects.
Barrie Free Shower Base Features:
Outside Dimensions: 54"w x 36 7/8"d x 4 ¼"h
1" barrier free beveled threshold
Left drain location (Right available)
Self-Supporting, pre-leveled and reinforced pan
Fiberglass construction
Textured slip-resistant floor
Durable applied acrylic finish
Made in America
30 Year Manufacturer's Limited Warranty
Code Compliance:
IPC International Plumbing Code
UPC Uniform Plumbing Code
ANSI Z124.2 Standards for Plastic Showers
Complies With CSA Standards
Available Accessories:
Collapsible Water Retainer
Caulkless Drain
Folding Shower Seat
Grab Bars
Corner shelf with integrated grab bar
Shower Rod
Weighted Curtain
Pressure Balance Valve
Hand-held Shower and Slide Bar
Color upgrade
Downloads
| | | | |
| --- | --- | --- | --- |
| Description | Added | Size | Action |
| Product Specification (PDF) | 21/02/2017 | 350.12KB | Download |
| Installation (PDF) | 21/02/2017 | 735.58KB | Download |
| Care and Cleaning (PDF) | 21/02/2017 | 875.34KB | Download |
| Brochure (PDF) | 21/02/2017 | 496.08KB | Download |
Video
Freedom Shower Features
With an ultra low threshold, a Freedom Shower Pan provides complete freedom when bathing. The low threshold is wheelchair accessible, and the preleveled base is easy to install.
Freedom Accessible Shower Pan Installation Video
Easily install a Freedom Accessible Shower Pan. Our barrier free shower pan offers wheelchair access.